This past week has been busy (again)! We had two holidays, back to back, so we had to plan special activities to keep fifty six children occupied. Oh, boy!
Wednesday was Decoration Day. It is sort of like the U.S. Memorial Day, as Liberians honor their dead relatives. The day is a family day, with extended family members gathering at burial plots for weeding and painting the tombs and remembering.
We used the day to walk to the beach. It seems that every time we go, we have a few children who have not been at the village very long, and they have never before seen the ocean up close. For some children, seeing the ocean for the first time is kind of scary! But it does not take too long and they are enjoying the outing like all the others. Sticking toes in the cool water, chasing sand crabs (somehow, Caleb always manages to catch one!), building sand castles, and scouring the beach for the "perfect" shell are great ways to enjoy a holiday from school.
The ocean was beautiful. Some local fishermen in dugout canoes bobbed on the water just beyond the breaking waves. Birds dove into the surf looking to score lunch. We met a village employee carrying two nice fish. He HAD scored lunch and he was on his way home to cook it!
The walk back to the village was on a dirt path through an area that is overgrown and jungle-like. The kids saw a herd of goats, some guard dogs, and many kinds of birds. It was a fun day for a beach walk.
Thursday was J.J. Robert's Birthday. Good ol' J.J. was a past president of Liberia. To celebrate his day, we had Pool Day. The blow-up pools were set up and filled via several garden hoses. Good natured water fights occurred; "holding one's breath underwater" contests were held in some pools; some serious "swimming" was attempted; the biggest splash-makers were noted; more water fights ensued. A small football was tossed from pool to pool, and little George (age two years) spent his time trying to empty a pool, one cupful of water at a time. Yes, children + water = much fun!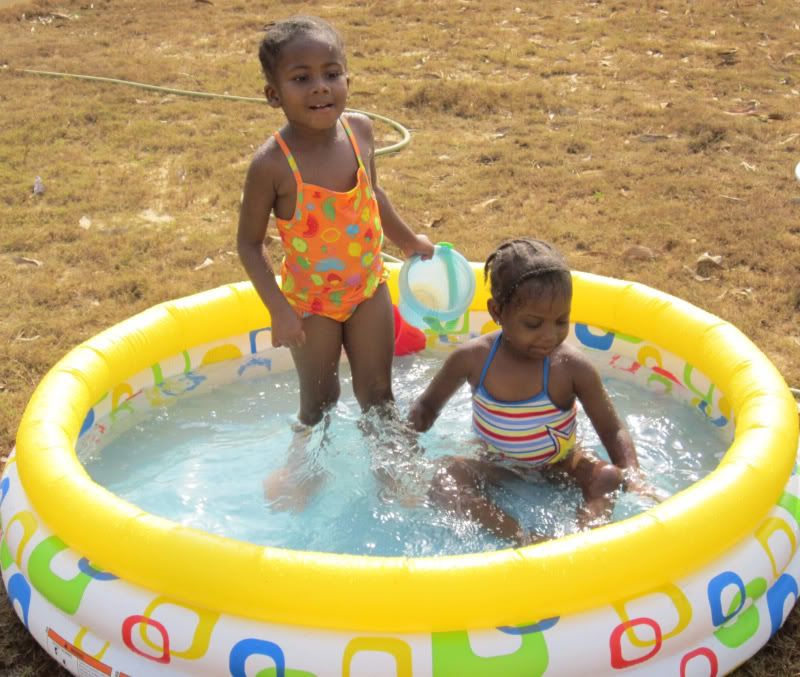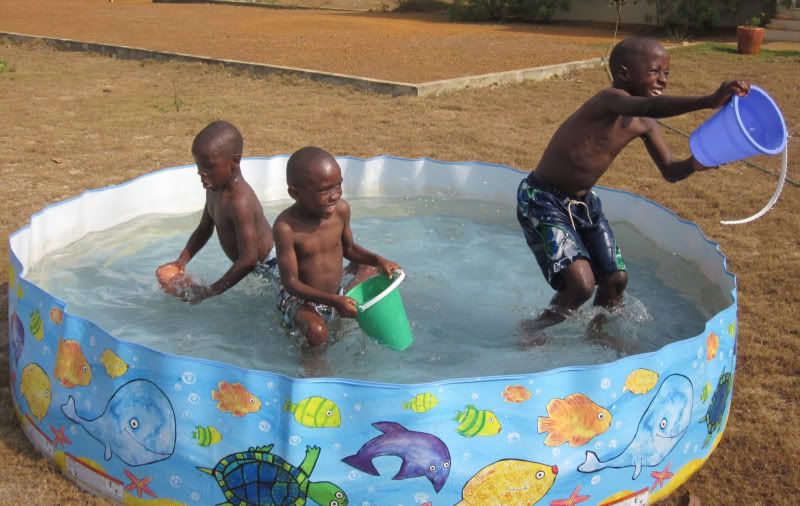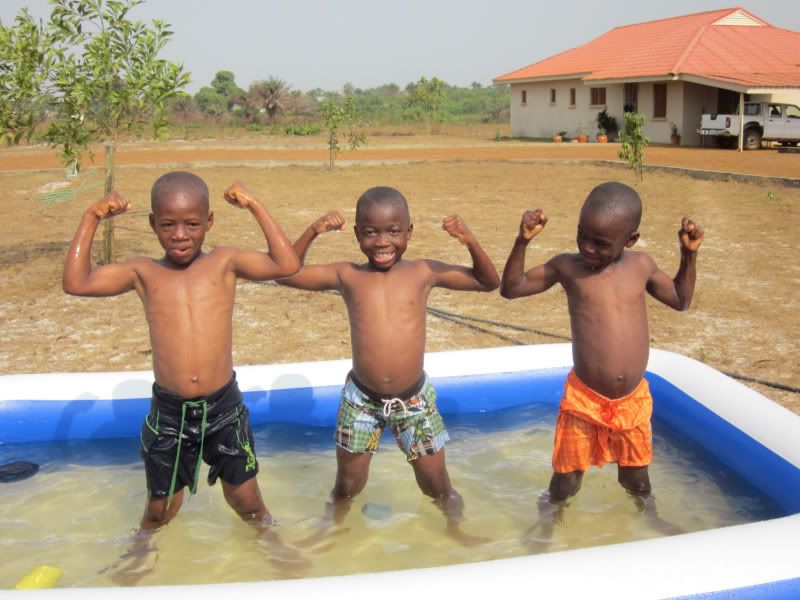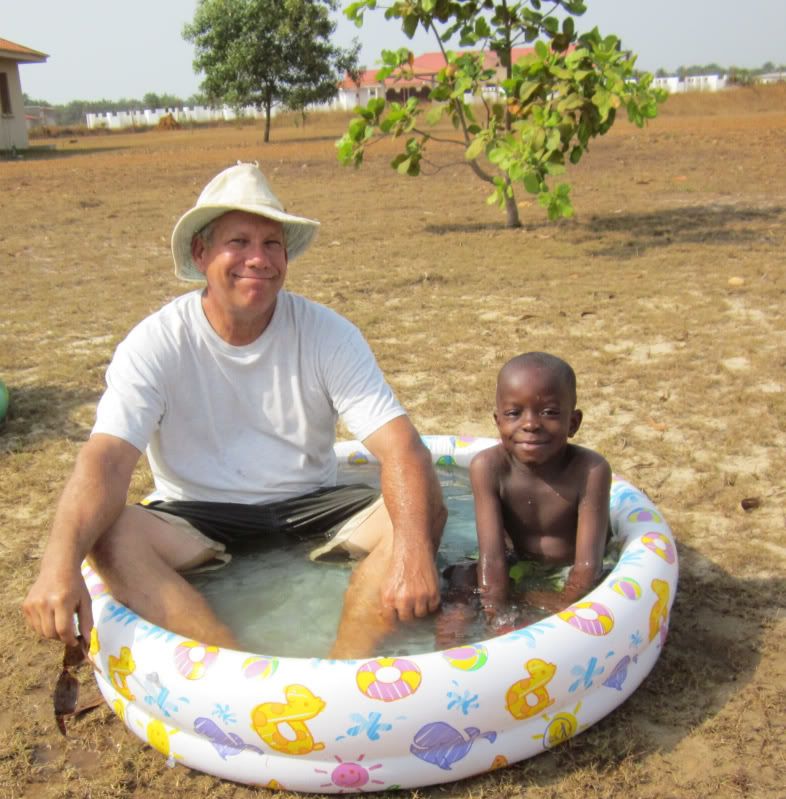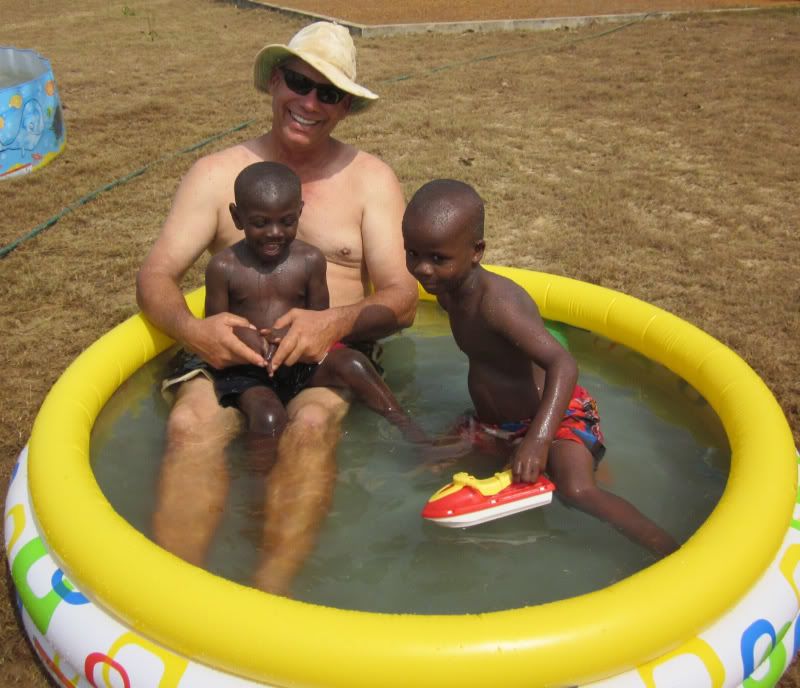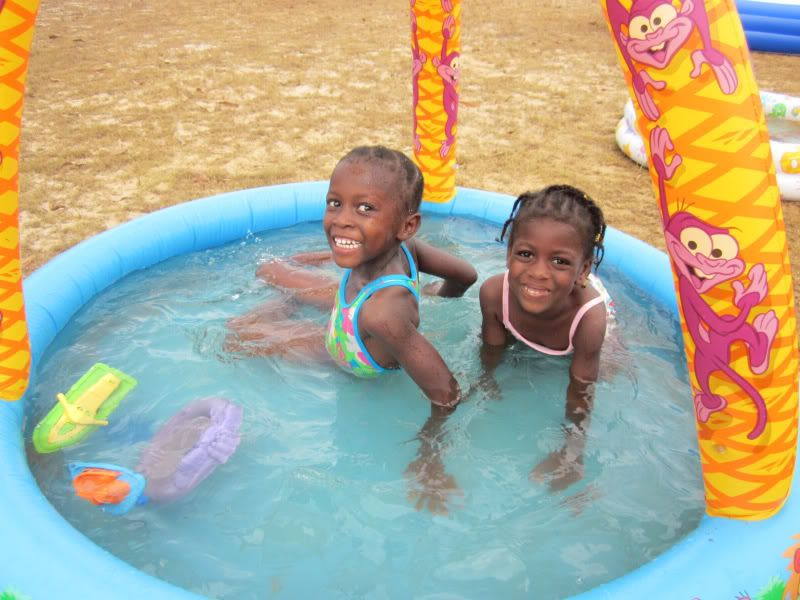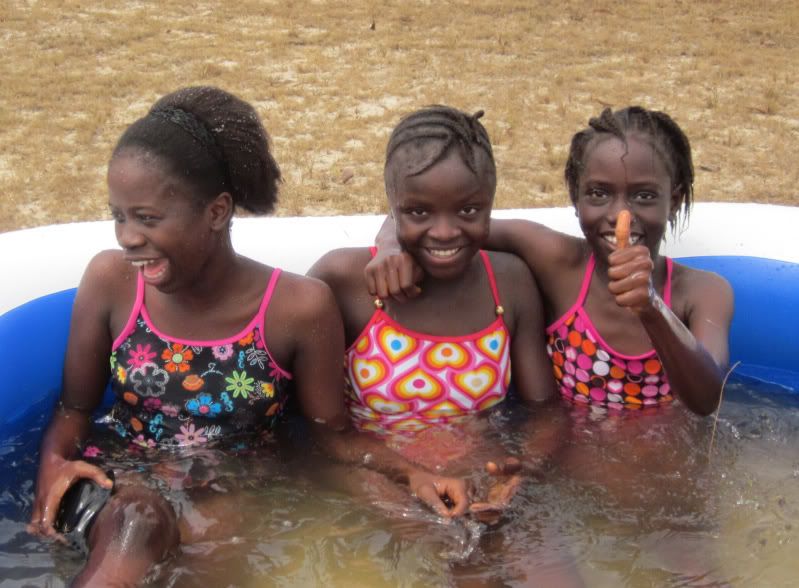 Wishing you a splashing good day!
---Dave & Babs